prefilled syringe with black color
INQUIRY
Description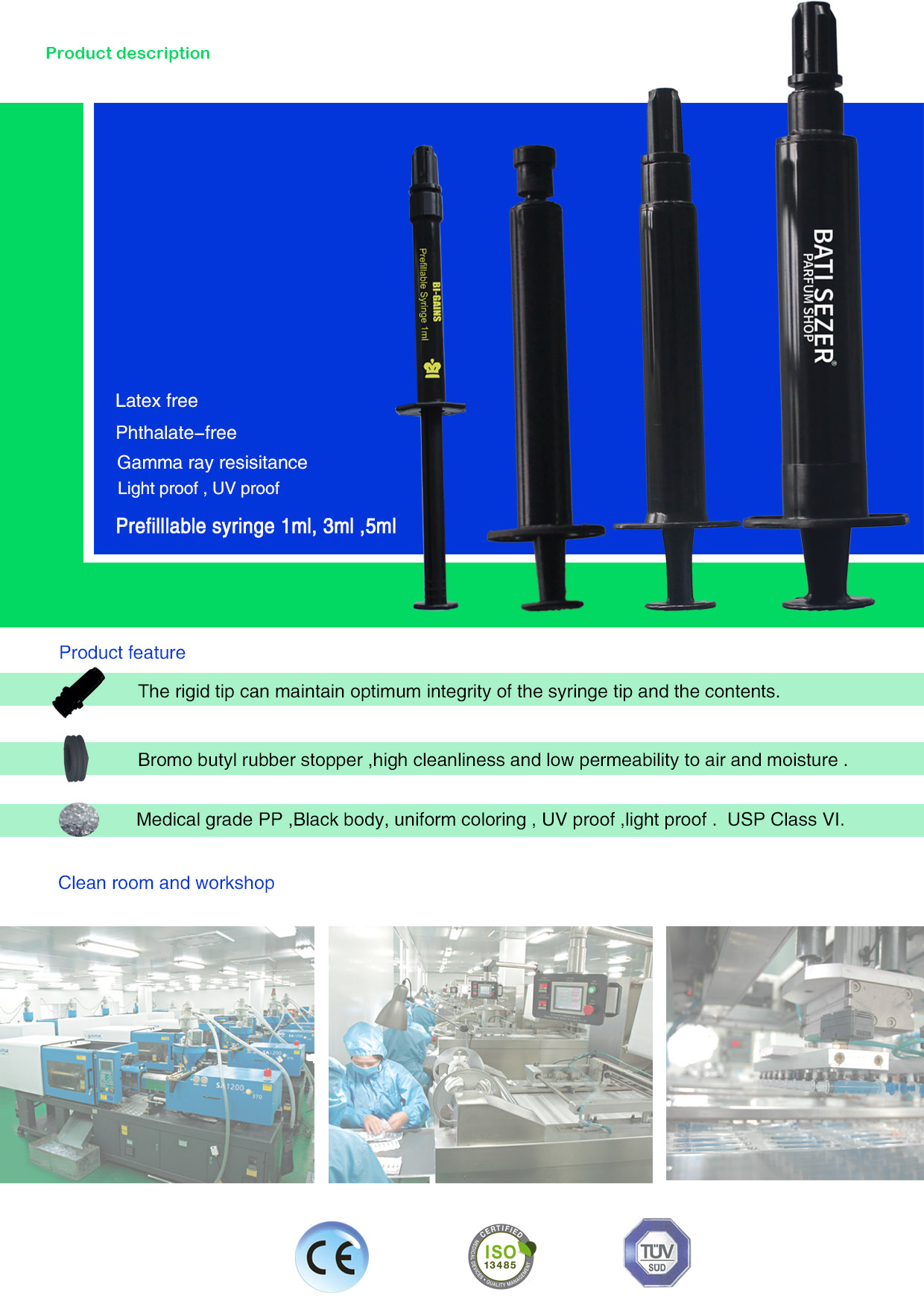 1. Medical grade raw materials , non-toxic, non-pyrogenic, single use only.
2. Luer Lock and luer slip adapter.
3. black color
4. Custom printing is available with indelible ink.
5. The plunger fits the inside of barrel very well to allow for free and smooth movement.
6. Material for barrel and plunger: Medical grade PP(polypropylene). Gamma / steam sterilization compatiable
7. Material for gasket:bromo butyl rubber
8. With caps .
9. Available size: 1mL, 2mL(2.5mL), 3mL, 5mL
10. Standard: ISO7886-1 , BP , USP